Our Customers Photo Gallery

Please send us your pictures and comments about your experience with our company! If we use them here ... we'll send you a special gift as a thank you!
Current Thank You Gift...(limited time only!)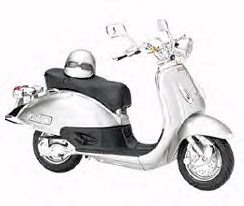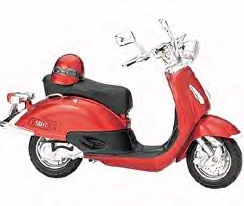 A Completely Assembled Plastic Diecast 1/12th Scale Model of the Honda Joker ... with matching helmet!
The Honda Joker / Shadow is the inspiration that was used in creating the
All Pro Modena Pizz Zazz!
(available in Silver or Light Burgundy, value $21.95 plus $6 s&h)
We hope we have helped to put some Pizz Zazz into your life!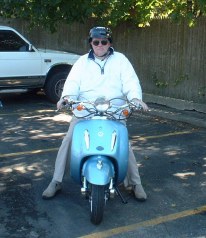 Your Humble Host, Paul Hubert.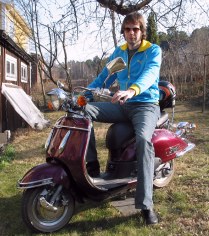 Jonas, from Sweden with his Honda Shadow, soon to be Modena - ized with the addition of Triple Guages and a Eagle Head w/ lighted eyes motiff for the front fender!
Winner of the first Model Giveaway!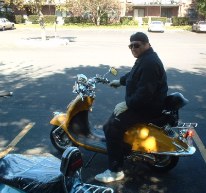 Bill, of the Hardly Harleys Scooter Club.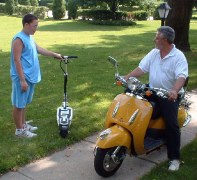 Stelvio and Nick Bo, Deer Park, NY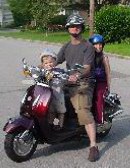 Zolt Szoke and Family on his 125cc All Pro Modena Pizz Zazz
Hastings -on- Hudson, NY


Anthony, Staten Island, NY with his 70cc All Pro Milano Pizz Zazz
Copyright 2007, Pique Motorsport, PMI Values, Scooter Motique, All rights reserved.
All other product and company names are the properties of their respective owners